So right now, I am allllll about the Christmas decorating. I have been stuck for days now staring at the disaster that my house has become while I try to figure out

which

direction to go this year.
Last week

we had some amazing links ups, but I am loving all of the wonderful Christmas inspiration!!
Thank you so much to all of you who stop by and link every week!
Noel and Garden Roses from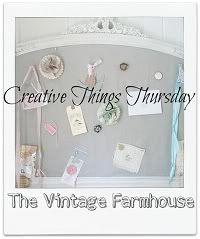 Link up to 3 of your creative projects, crafts, decor, food...I'm not picky. We're here to share and have fun!
Take time to visit others and share the love!
Let's get this party started!!