After two weeks off, it's that time of week again.....
This week we are going outdoors,
Thank you to all who joined last week!
Buttons...we got 'em if you want 'em!

I would appreciate if you would link back in some way or another, either with a button or a direct link. Thank you!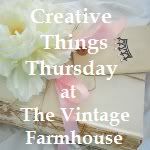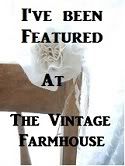 Link up to 3 {yes, that's right, you can link three different ones!}of your creative projects, crafts, decor, food...I'm not picky. We're here to share and have fun!
{Take time to visit others and share the love!}
♥♥♥