We have a great group of regulars who link up every week but I am seeing a lot of new faces too, so thank you all for being here!
This weeks top three features:
Spring is in the air and I am totally digging the pastels right now!
Buttons...we got 'em if you want 'em....but it's up to you.
I would definitely appreciate if you would link back in some way or another, but it's not required.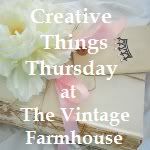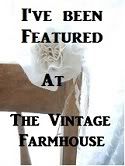 Link up to 3 of your creative projects, crafts, decor, food...I'm not picky. We're here to share and have fun!
Please take a minute to visit some of the other links and show some love!