Sorry I missed last weeks!
It's that time of the week again. Our little party is gaining some momentum. Tell your friends!!
Thank you everyone who joined last week!
Grab a button if you please.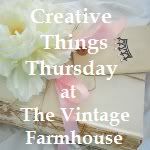 T Shirt Flower Necklace
Pallet Coat Rack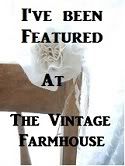 Now that we are all here...let's link up!
Up to 3 of your creative projects, crafts, decor, food...I'm not picky. We're here to share and have fun!